All About the U.S. Constitution
Let's face the tragic reality:
Near the 20th anniversary of 09/11, the Biden Administration recklessly abandoned Americans in Afghanistan and abruptly pulled out our remaining troops. That act has jeopardized our own country along with many innocent allies stranded in Afghanistan, now controlled by radical Islamic terrorists...the same brand of terrorists who attacked us on 09/11. We, the people, will remember.
But let's also remember and embrace the reality of God's hope even now:
We know that He can make a way when there seems to be no way. Please pray for our leaders and for changed hearts. Pray for our country. During such a time as this, we desperately need to turn our eyes on Jesus and pray for redemption and revival. God can do the impossible.
In this edition, we bring you a heartfelt reminder that we must educate ourselves and fellow Americans about the amazing U.S. Constitution. This is crucial. In essence, a strong constitution makes for a country immune to the diseases of tyranny.
Like other power-hungry administrations, the Biden Administration seems intent to rewrite and disintegrate protective boundaries through allowing our government to swell larger and larger. But the swelling of big government only endangers the health of our country.
Sadly, far too many people get up, go to work, distract themselves through entertainment, and live unaware of the seriousness of these actions by the Biden administration and his cohorts. It's time to let others know that the list of unconstitutional policies that have been put in place looms long. Our freedoms are being attacked and stripped away. No exaggeration.
Today is crucial. Paired with prayer, educating (with a tone of hope and love) can do amazing things.
Yes, our freedoms are being threatened by the current administration. Knowledge is power. If we know our history and the meaning of the U.S. Constitution, then we will be better prepared and equipped as citizens.
Think of September 17. September 17, 1787 was a special day. Why? Because the U.S. Constitution was signed. Thirty-nine Founding Fathers signed this important document. It's the longest lasting and most effective Constitution in the world. It was a day that was monumental and it should be celebrated.
Americans needs to ask themselves: How much do I know about the Constitution? Have I ever read and studied it? We encourage everyone to read it this week.
It's important that we Americans know what is in the Constitution because we must know our rights so that we can guard our rights.
We also encourage you to learn about the background of the Constitution. The Founding Fathers provided detailed information about the intent of the Constitution and the meaning behind it. We know through documents (such as the Federalist Papers) what the Founding Father had in mind.
Today secular leaders and judges try to erase our very well documented Christian history and they attempt to secularize the original intent of the Founding Fathers. It's up to us to educate ourselves and kids about the truth. (There are many excellent resources available from historians David Barton and Rick Green of Wallbuilders. Their web site has a lot of free resources, too.) Today we hope you will enjoy this very special edition of Unite the USA and learn all about the Constitution.
Again, a strong constitution makes for a country immune to the diseases of tyranny. With prayer, we can reclaim and revive application of our amazing U.S. Constitution. Yet it begins with one American at a time. That includes you.
God bless you,
Carrie Stoelting and Stacie Stoelting Hudzinski
Sisters and founders of Unite the USA
Unite the USA's
Featured Veteran of the Month: John Hawk
John Hawk, Medal of Honor, WWII
Read the U.S Constitution Here
• The U.S. Constitution has 4,400 words. It is the oldest and shortest written Constitution of any major government in the world.
• The Constitution was ratified by specially elected conventions. Here's the order in which the thirteen states accepted the Constitution: Delaware, Pennsylvania, New Jersey, Georgia, Connecticut, Massachusetts, Maryland, South Carolina, New Hampshire, Virginia, New York, North Carolina and Rhode Island.
• 39 people signed the U.S. Constitution.
• The Constitution was "penned" by Jacob Shallus. He was a Pennsylvania General Assembly clerk and he was paid $30 ($726 today).
• The word "democracy" does not appear once in the Constitution. Why? Because the United States of America is a republic -not a democracy.
• The
Bill of Rights
consist of the first ten amendments of the Constitution.
• The content within the Constitution is actually based on Bible verses. Here are some examples: Separation of Powers (Jeremiah 17:9), Three Branches of Government (Isaiah 33:22), Tax-Exemptions for Churches (Ezra 7:24), Republicanism (Exoxdus 18:21), Article 1, Section 8: Uniform Immigration (Leviticus 19:34), Article 2, Section 1: President Natural-Born (Deuteronomy 17:15), Article 3, Section 3: Witnesses (Deuteronomy 17:6), and Article 3, Section 3: Attainder (Ezekiel 18:20).
• George Washington and James Madison were the only U.S. Presidents who signed the Constitution.
Constitution Alive: Episode 1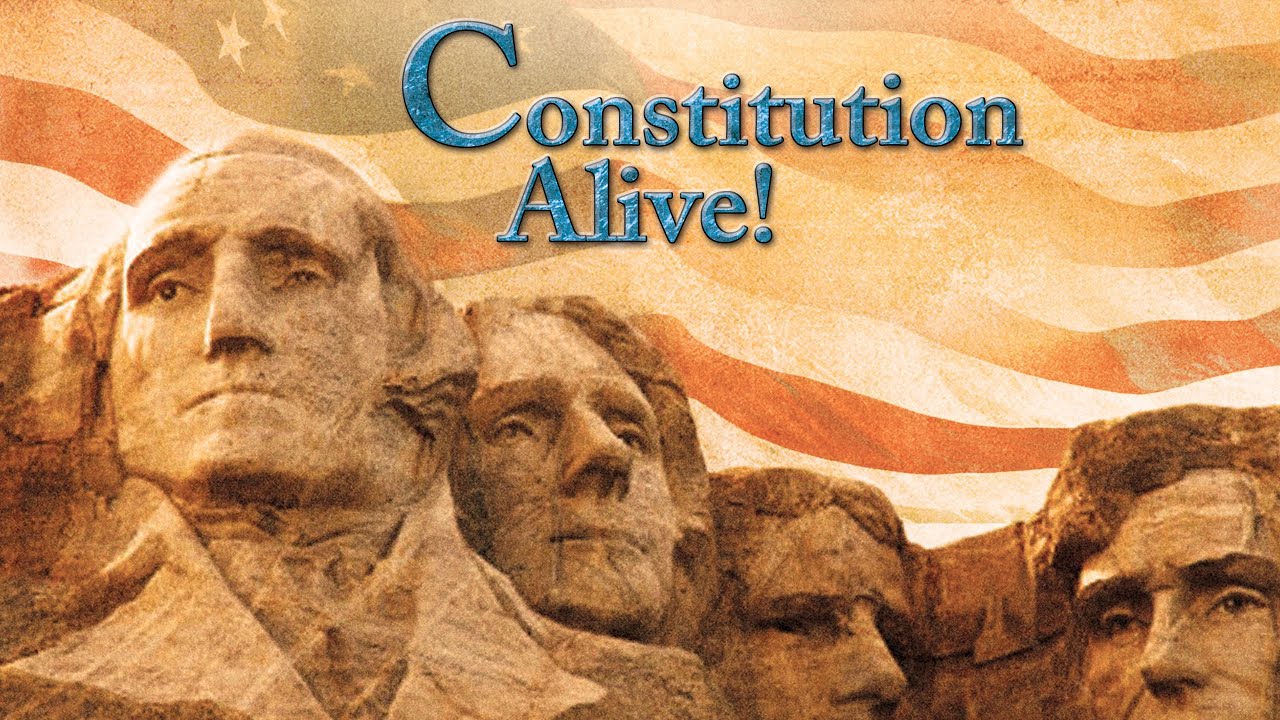 Constitution Alive: Episode 1
Introduction: Our Purpose & Approach with David Barton and Rick Green
Discover the importance of studying, understanding, and upholding the timeless principles established by our Founding Fathers in the Constitution. Gain an awareness of what our founders risked to uphold the documents they created and learn what you can do to honor the sacrifices they made.
"Be my strong refuge, to which I may resort continually; You have given the commandment to save me, for You are my rock and my fortress." Psalm 71:3
How to Learn About the U.S. Constitution