Unite the USA exists to promote positive patriotism, encourage conservative standards, honor veterans, give a voice to the poor and afflicted, and to fully apply "in God we trust" to daily life. As a Christian web site, Unite the USA encourages Americans to unite in the fight for our rights - especially Christian rights such as returning God to the public square. And yet they do so without abrasiveness and with refreshingly positive attitudes. They are known to activate
positive patriots of faith
!
As the founders of Unite the USA, Carrie and Stacie Stoelting are boldly working to inspire the American people to be active, informed citizens. Each month, stimulating articles, action points, and resources are featured. Sign up for our free monthly e-edition. Learn how to change America and return her to her roots of freedom, faith, and family. (Learn more about their testimony of faith
here
.)
Today, when headlines and difficulties discourage us, remember there is hope in Christ and there is hope for America. Never stop fighting for liberty and justice for all. We are still one nation under God. Join us as we unite the USA!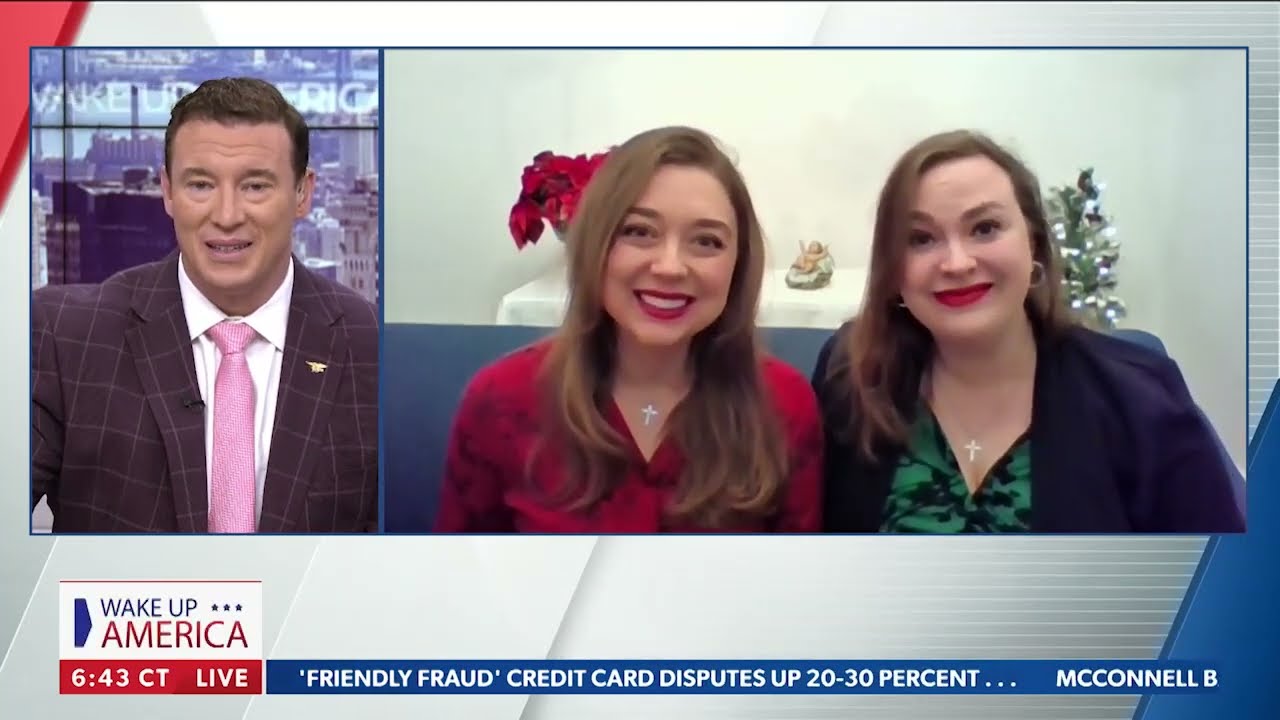 Stacie and Carrie on Newsmax with former U.S. Navy Seal Carl Higbie
Sign up
for Unite the USA's free monthly e-edition. It's filled with helpful information, action tips, resources, and inspirtation.
Stacie and Carrie have sung for U.S. Presidents, military heroes, and numerous Governors and U.S. Senators.

The sister duo has recorded with Dove and Grammy Award winners.
Carrie and Stacie wrote Unite the USA: Discover the ABCs of Patriotism

The Stoelting sisters regularly articles and have been published by Newsmax, The Christian Post, CBN, etc.

At the age 15, Stacie wrote her first book called Still Holding Hands.
The Stoelting sisters speak and sing at events across the country.

Stacie and Carrie share at conferences, churches, rallies, and banquets.
How to Make a Difference in America
Pray for our country, veterans, servicemen and women, and our leaders.
Be sure to vote. Each vote matters.
Call, write, and meet with leaders. Do your part to make a difference.
Reach out to family and friends. Teach your kids about our veterans and the meaning of freedom.
"I so enjoy, respect and proudly endorse the creative efforts of Carrie Beth and Stacie Ruth...... I love these girls..... I love their music and I love their hearts...... This project will make us ALL better Americans and better Christians."

- Joe Bonsall (Oak Ridge Boys singer and author)

"I've had the pleasure of hearing Stacie and Carrie sing at several events and they are gifted, enthusiastic, and passionate patriots whose love of America is contagious!"

"These two women are an inspiration to Americans across our great country. Their patriotic renditions of these familiar songs will lift your hearts to give glory to God and country and will serve as a reminder of the daily sacrifices made by our men and women in uniform and their families."

- Chuck Grassley (U.S. Senator of Iowa)