What is court packing? Why is it dangerous?
Lately we've been hearing a lot in the news about court packing. This month, the Biden administration created a committee to study the possibility of packing the court. And his allies in Congress immediately introduced a bill that would add four justices to the U.S. Supreme Court. Whenever a political party attempts this, it is time for every American to pause and realize the power-hungry move which would strip freedoms from all Americans.
What is court packing?
Court packing is a tactic by a majority party. By adding justices to the court,
a controlling party would wrongfully derive an almost dictatorial power and gain the political results they seek. It should concern every American -regardless of party.
Why is it dangerous?
As history shows us, when a country packs a court, independence is destroyed. "Constitutional rights" no longer matter. With court packing , our "rights" would suddenly become whatever the majority party lets you have.
Is court packing new?
No. In the 1930s, Franklin Roosevelt attempted court packing. Today we see parallels between his court packing plan and the current Biden-Harris court packing push. Both Roosevelt and Biden feel constrained by a constitutionalist Supreme Court majority. In their eyes, court packing is a viable solution to sweep away the opposition. Most importantly, most Americans then, as now, broadly see the dangers of court packing and oppose it.
Like Biden in 2020, Roosevelt refused to discuss the idea of court packing in his 1936 presidential campaign. Once elected, however, he swiftly introduced a court packing proposal. Thankfully, the response from the American people was equally swift.
Both in the 1930s and present day, the people are right. A packed Supreme Court would permanently politicize the Supreme Court and strip away the separation of powers. Whatever rights you cherish most — religious liberty, the right to keep and bear arms, free speech, private property rights, freedom of the press — could be in jeopardy. We need our constitutional system.
Like those who successfully stopped court packing in the 1930's, how do we succeed?
There's no doubt about it: We the people must emulate the American people of the 1930's. Here's how: At that time, Americans inundated their senators and representatives with messages of opposition of court packing. Members of Congress received thousands of letters on the topic each day which was rare at the time. The debate in Congress lasted for months. Ultimately it failed thanks to bipartisan opposition — and numerous Supreme Court decisions that upheld Roosevelt's New Deal programs.
Now is not the time to wave a white flag and give up. Friends, we must pray and speak out to our leaders to urge them to oppose court packing. And we must remember: With God, all things are possible…
Together in Christ and His eternal victory,
Carrie Stoelting and Stacie Stoelting Hudzinski
"But Jesus beheld them, and said to them, "With men this is impossible; but with God all things are possible."
Matthew 19:26
Unite the USA's
Featured Veteran of the Month:
Ola Mize
Ola Mize, Medal of Honor, Korean War
"We shouldn't be debating a radical plan to destroy the U.S. Supreme Court, to destroy judicial independence, and to destroy the rights that are protected in the Bill of Rights. All of those are hanging in the balance."
-U.S. Senator Ted Cruz
Court Packing Explained by Ted Cruz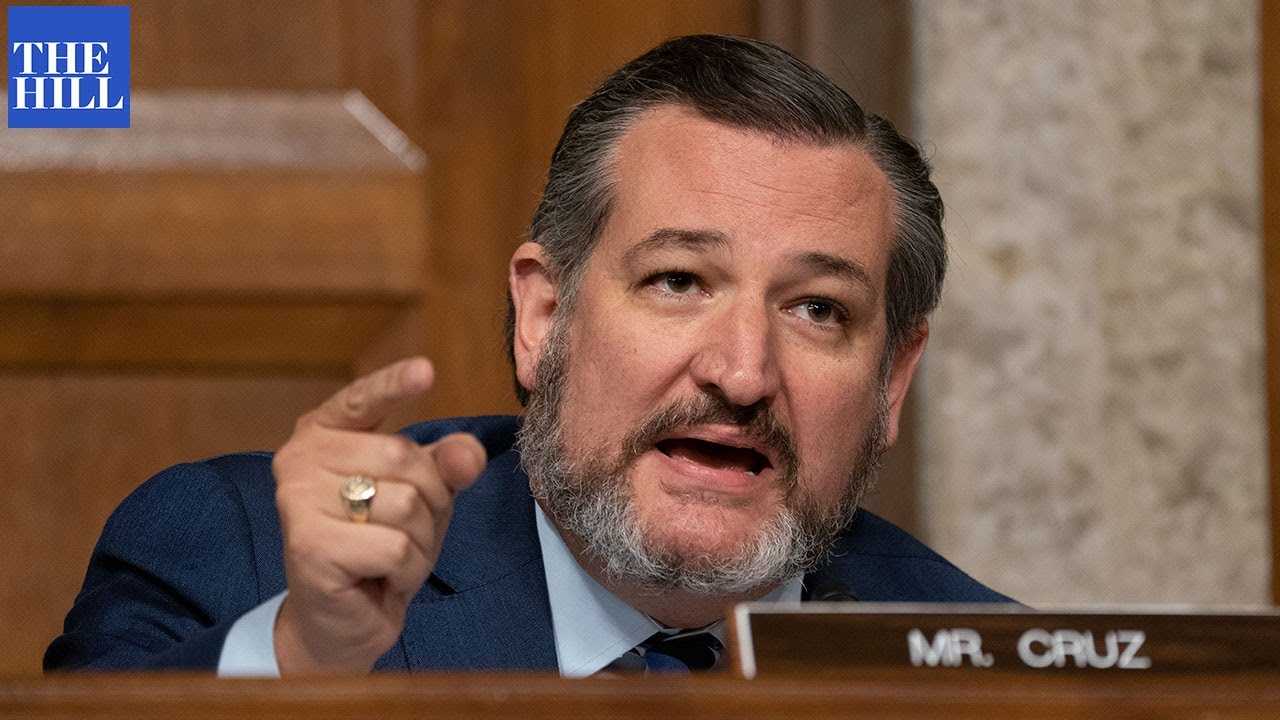 "...Democracy matters and packing the court and tearing down the institutions that protect our rights is fundamentally wrong." -U.S. Senator Ted Cruz
Chuck Grassley was born September 17, 1933, on a farm in Butler County, Iowa, where he continues to farm today. Coming of age on the heels of the Great Depression instilled principles of conservationism and fiscal conservatism. He was also brought up in a household that valued hard work and civic engagement. His mother, Ruth, was one of the first four women in Iowa to cast a vote following the ratification of the Nineteenth Amendment.
Grassley studied political science at the University of Northern Iowa, and frequently returns to his alma mater to root for the Panthers at athletic events.
GRASSLEY'S EXTRAORDINARY WORK ETHIC AND PASSION
for civic engagement is hardwired for public service. He began growing corn and soybeans at an early age and is one of only two active farmers in the Senate today. While farming, he also worked on various factory floors over a span of two decades, and was a member of the International Association of Machinists. Grassley also spent several years as an adjunct professor teaching government courses. His diverse work experience and rural background guide his policymaking in Washington.
GRASSLEY IS THE LONGEST SERVING U.S. SENATOR IN IOWA HISTORY.
His seniority, experience and respect earned over years of service ensures Iowans have an influential seat at the policymaking table.
Grassley was first elected to the Iowa state legislature in 1958 and served there until Iowans sent him to the U.S. House of Representatives in 1974. In 1980, Grassley was elected to the U.S. Senate, where he's developed a reputation for bipartisanship and pragmatism. This approach to legislating consistently earns Grassley high marks as one of the Senate's most effective and collaborative lawmakers. In each post, serving Iowans has always been Grassley's guiding light and primary objective.
Op-Ed: Packing The Court Strikes Out Independent Judiciary
By U.S. Senator Chuck Grassley
Former President Franklin Delano Roosevelt used his bully pulpit to try to pack the Supreme Court. He struck out, and in the 1938 midterm elections, his party lost 72 seats in the House of Representatives and seven seats in the Senate. As they say, history repeats itself.
Perhaps that's why Speaker Nancy Pelosi poured cold water on the partisan bill introduced this week by House Judiciary Chairman Jerry Nadler. When asked about the court-packing bill, Pelosi said, "I don't know that it's a good idea or a bad idea."
President Joe Biden knows.
In 1983, then-Sen. Biden called FDR's court-packing effort "a bonehead idea." I agree with the 46th president. It is a bonehead idea to pack the court. It's a pure power grab that would incinerate public trust in our institutions of government.
Having served on the Senate Judiciary Committee since 1981 and as chairman for four of those years, I've spent decades in the trenches of judicial-confirmation warfare. I've participated in 16 Supreme Court confirmations and more than a thousand more to fill vacancies in the nation's lower courts.
Advice and consent by the Senate to serve lifetime appointments in the federal judiciary give the people a constitutional check on those selected to interpret the law of the land. Doing so while respecting the independence of the federal judiciary helps preserve public confidence in our institutions of government. The Supreme Court is the final word on matters affecting the lives and livelihoods of people, from healthcare to taxes, abortion, gun control, privacy, and voting laws.
Unfortunately, bare-knuckle politics took over the confirmation process in 1987, when partisans succeeded in sabotaging Judge Robert Bork's nomination with a well-orchestrated slander campaign against him. Since then, "Borking" a nominee made its way into the political playbook. Four years later, people watched confirmation proceedings turn into daytime soap operas. Then-Judge Clarence Thomas unflinchingly defended his reputation, calling allegations made against him a "high-tech lynching."
More recently, Senate confirmation hearings for Justice Brett Kavanaugh devolved into an unprecedented attempted character assassination of a nominee to the high court. As then-chairman of the Senate Judiciary Committee, I refused to cave to the mob and carried out the committee's responsibilities to vet the nominee thoroughly and fairly for a consequential lifetime appointment.
Emboldened by the 2020 elections and yet refusing to accept the reality about those of 2016, liberals have their sights set on restructuring the Supreme Court. Blinded by left-wing pressure to reshape the United States, they view a 6-3 conservative majority as standing in their way, so they want to pack the court while they can and add four justices to rubber-stamp their radical plans. To put in perspective how extreme their proposal is, consider the recent remarks of liberal Justice Stephen Breyer and the late Justice Ruth Bader Ginsburg against the idea of adding seats to the Supreme Court.
Think about what that means. With decades of constitutional scholarship and combined service on the federal judiciary, two liberal lions agreed that packing the court would politicize it and undermine its independence, impartiality, and integrity in the eyes of the people.
Scrapping the filibuster, packing the court, and hewing to an ideology that's out of sync with most people is bad policy and an electoral mistake.
Chief Justice John Roberts recognized the importance of impartiality in his confirmation hearings in 2005. He said, "Judges and justices are servants of the law, not the other way around. Judges are like umpires."
Unfortunately, partisan lawmakers are swinging for the fences to cement their radical agenda. Right now, the Democrats control the White House and have a white-knuckled grip in Congress, with a 50-50 split in the Senate and a razor-thin majority in the House. The progressives on the far Left are impatient. They realize they won't get their way if centrists such as Sens. Joe Manchin and Kyrsten Sinema stand their ground. So they want to change the rules.
But in judicial politics, changing the rules to get what you want will backfire in the long run. Just ask former Sen. Harry Reid.
For now, Biden and Pelosi seem to have put court-packing on the back burner. However, a broader messaging campaign is weaving its way through academia, the states, and Congress to undermine the high court. Lawmakers this week stood in front of the Supreme Court, sending a blatant signal to the nine sitting justices. Across the land, scholars in their ivory towers are telling states to ignore rulings by the high court. Well-funded activists are greasing the wheels at the grassroots for poll-tested reforms such as "term limits" for federal judges. That's three strikes chipping away at our independent judiciary.
Their power grab is way off base. Congress knows it. The president knows it. And more importantly, the people know it. Roberts would call that three strikes against an independent judiciary.