Remember Why It's Memorial Day: Honoring Our Fallen Heroes
Yes, it's a long weekend. But we must never forget why: Its Memorial Day, which means we remember the fallen heroes of our great land. On Memorial Day, it's not too late to take time to reflect and honor those who gave their lives so that we may live and live in freedom.
We're speechless: It's so powerful no one can fully grasp what that really means. We enjoy freedom because they shed their blood for us.
When we share on media to help veterans and their families, we always try to share the powerful quote from John 15:13 which says, "Greater love has no one than this, that someone lay down his life for his friends."
On another note, many of our heroes exemplify the trait of being humble: They don't think they deserve a lot of attention. Yet this only verifies that they deserve the attention. Many living heroes state simply that the ones who didn't come back are the real heroes. We agree, but with one revision: The ones who came back are heroes, too. We believe that their fallen comrades would want them to be thanked, too, throughout the year.
Remember the fallen heroes and the heroic families who also incalculably sacrificed. To our Gold Star families, we have a message from our hearts: We honor your fallen heroes and we honor you, our Gold Star families, this Memorial Day. We do not forget what your son, daughter, mom, dad, grandpa, grandma, uncle, aunt, cousin, brother, and sister did. No words express how we feel. We honor your loved ones who gave all, and we honor you, too, because you still feel the pain of the sacrifice. You are loved. Your fallen heroes are not forgotten. We honor them today. May our Lord Jesus give you comfort, love, and hope on this day.
God bless you always,
Carrie Stoelting and Stacie Stoelting Hudzinski
Sisters and founders of Unite the USA
Unite the USA's
Veteran of the Month:
Raymond Murphy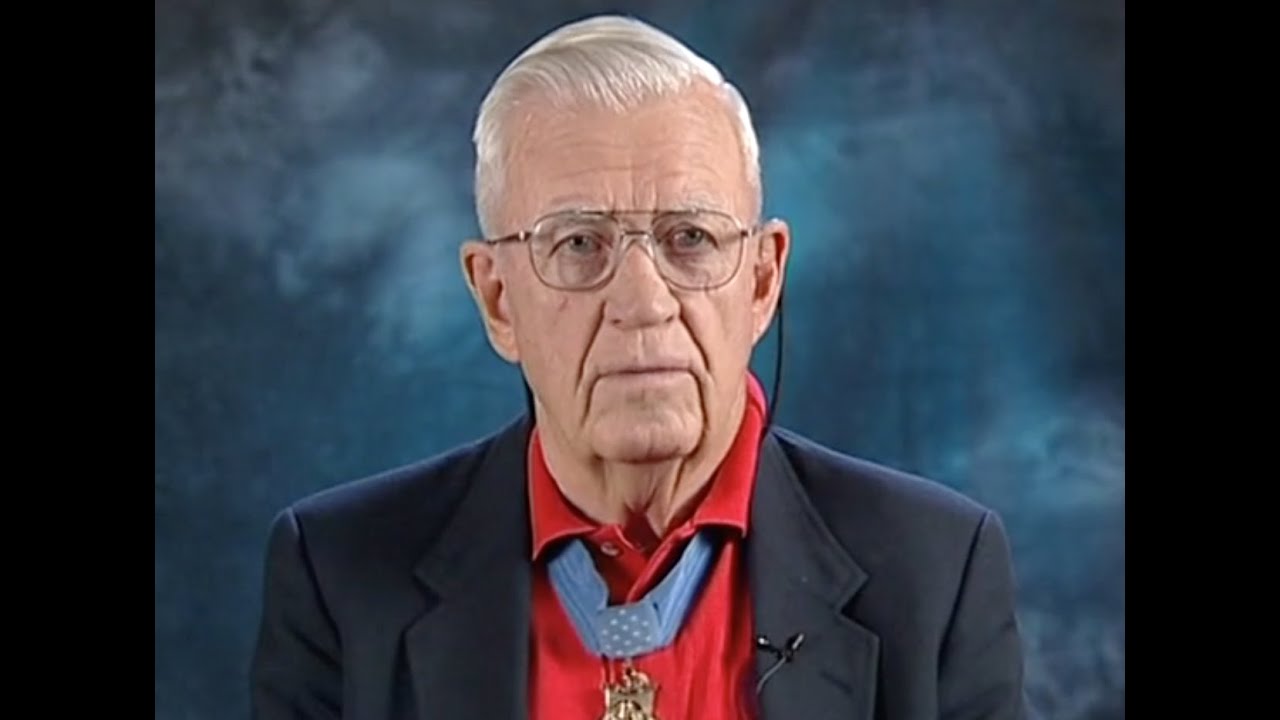 Korean War Medal of Honor Recipient Raymond Murphy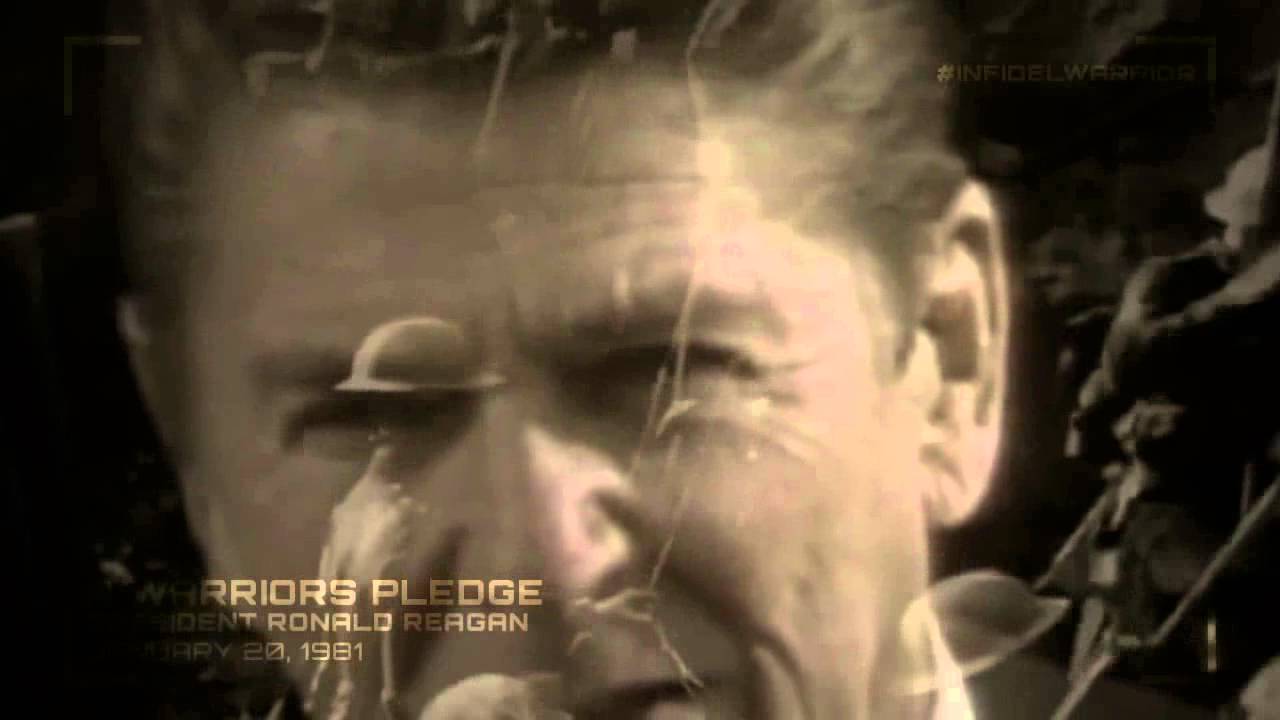 President Reagan authentically describes the meaning of Memorial Day. This short message prompts us to focus on the impact that our fallen heroes have had on our own lives, our country, and worldwide.
In fact, in this video President Reagan pays tribute to Martin Treptow who worked as a barber in Iowa in our hometown. He died in France during WWI and on his body was a handwritten paper that said, "America must win this war. Therefore, I will work, I will save, I will sacrifice, I will endure, I will fight cheerfully and do my utmost, as if the issue of the whole struggle depended on me alone." This is now known as "Treptow's Pledge" and it should inspire us to live and continue on honorably and selflessly for God and country.
-Carrie and Stacie
Dr. Tim Keller is now with Jesus. His teachings have been instrumental in our walk with our Lord and Savior, Jesus Christ. We're thankful that his messages and writings will continue to be used in the years ahead to teach and encourage others about the Lord. Without compromise, he lovingly shared honest, deep Biblical teachings to help answer many challenging questions about Christianity. With prayer, he kept the focus on Jesus and the hope and victory that is to come. His humility and compassion for others shone through his detailed, well studied sermons, Q and A's, and messages. Please pray for comfort for his widow, Kathy, and their family. Please visit
https://www.youtube.com/@gospelinlife/videos
to watch several messages by Tim Keller.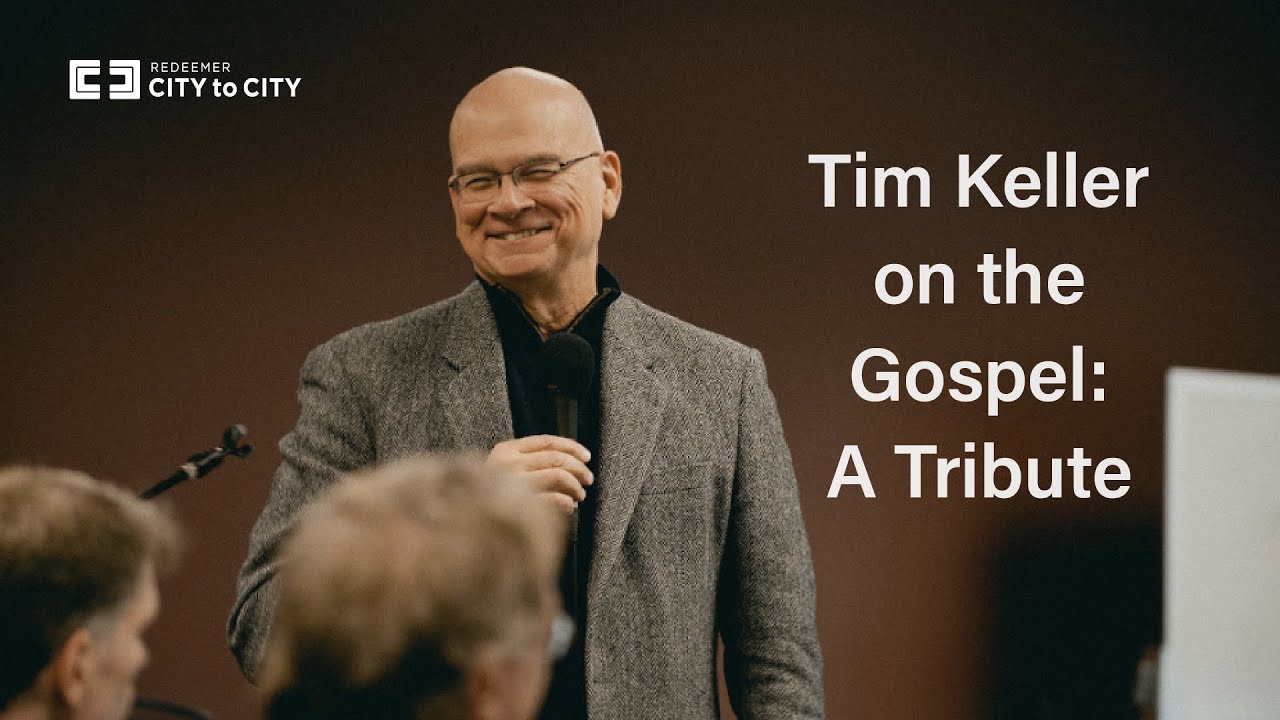 Stories of Our Fallen Heroes
Orie J. Taylert
WWI
(October 16, 1886 - July 18, 1918)
Orie J. Taylert served in World War I in the U.S. Army and he enlisted from July 1917 to July 1918.
Orie J. Taylert was born in Rochester, New York, October 16, 1893. His father's family immigrated in 1886 from Prussian Poland. Orie graduated from Holy Redeemer School. Before World War I, he was traveling manager for the Star Wall Paper Company of Elmira, New York.
Entered the service on July 16, 1917, in the Regular Army when he was 23 years old. He was a Private being assigned to 2nd Recruit Company, General Service Infantry. He was transferred to Company K, 9th Infantry and he was trained at Fort Slocum, New York and Camp Syracuse, New York. Orie was promoted to Corporal and he embarked overseas by September 1917. Upon his arrival in France he took a six week course in training school to be a sniper and he also became an expert with the bayonet. After that Orie was pomoted to Sergeant. He engaged in action at Marie Louise, Verdun, Marne, and Soissons. Sadly, Orie was killed in action on July 18, 1918 near Chateau-Thierry. Orie J. Taylert is buried at Oisne-Aisne American Cemetery, Seringes-et-Nesles, France.
Cornelia C. Fort
WWII
(February 5, 1919 – March 21, 1943)
Cornelia C. Fort was a young civilian flight instructor from Tennessee.
On the morning of December 7, 1941, she took off from John Rodgers Airport in Honolulu with a student. Fort noticed a military plane approaching from the sea. Suddenly, she realized that the plane was headed straight towards her on a collision course. Fort wrenched the controls from her student and managed to pull up just in time to avoid a collision. Just then, she noticed the red sun symbol on the plane and saw smoke rising over Pearl Harbor. Fort had just witnessed American's entry into WWII.
The following year, Fort joined the newly established Women's Auxiliary Ferrying Service (WAFs). She was thrilled to join the war effort and flew planes from factories to military airbases. Her work freed up male pilots for combat missions. On March 21, 1943, Fort was ferrying an airplane to Love Field in Dallas when another male pilot's landing gear clipped her plane, sending it plummeting to earth. Fort died on impact. She was one of 38 female pilots who died flying military airplanes during the war.
Dan Bullock
Vietnam War
(December 21, 1953- June 7, 1969)
Dan Bullock was born on December 21, 1953 in Goldsboro, North Carolina. He moved to Brooklyn, New York with his family as a teenager following his mother's death. Unsatisfied with his living situation in New York and discouraged by a lack of opportunity, he went searching for a more promising future.
When he was just 14 years old, Bullock walked into a U.S. Marine Corps recruitment station. He falsified the date on his birth certificate to read December 21, 1949 so he could pass as 18 years old. Bullock enlisted in the U.S. Marine Corps on September 18, 1968. His family was unaware of his decision until he came home with papers in his hand.
Bullock was able to successfully complete boot camp in Parris, Island, South Carolina and he arrived in Vietnam on May 18, 1969. He was stationed at An Hoa Combat Base in Quang Nam Province and was assigned the task of rifleman to Fox Company, Second Battalion, Fifth Marine Regiment.
Bullock was large in stature, but despite his size, he was a boy in every regard. He kept to himself and his comrades took notice. Cpl. Steve Piscitelli, who also served with the Second Platoon of Fox Company, picked up on Bullock's reserved nature and felt it necessary to take him under his wing.
On June 7, 1969, Bullock was killed by small arms fire while on night watch at An Hoa combat base. He was 15 years old and had been in-country nearly one month. He was the youngest American service member to be killed in the Vietnam War.
In a New York Times story, Bullock's father had said his son had hopes to become a pilot or a firefighter. While he insisted his son get an education, Bullock stated that signing up was the quickest way to get an education.
Bullock is buried in his hometown of Goldsboro, North Carolina. In 2003, a portion of Lee Avenue in Brooklyn was renamed for him. A highway historical marker commemorating his service and sacrifice was unveiled in Goldsboro in 2017.
The Lebrecht Brothers
Remembering PFC Ferdinand L. Lebrecht and PFC Alfred W. Lebrecht, two Jewish brothers who fought against their compatriots, and gave their lives for our freedom.
Born and raised in Germany, Ferdinand and Alfred had a peaceful childhood until the Nazis came to power. Fearing the worst, their parents decided to leave their homeland, and the family settled in New York City.
When America entered WWII, the two brothers joined the U.S. Army and couldn't wait to confront the Nazis in Europe. Ferdinand became a member of the 86th Infantry Regiment, 10th Mountain Division, while his little brother Alfred served with the 15th Infantry Regiment, 3rd Infantry Division.
On February 20, 1945, Ferdinand was fighting against German forces in Italy when he spotted several wounded comrades. Ignoring his own safety, he managed to rescue them, but while doing so, he was struck by the bullet of a German sniper and died instantly.
Shortly after, his parents received the terrible news. They were devastated, and immediately contacted the U.S. Army to see if their other son could be sent home. They even wrote to First Lady Eleanor Roosevelt....but Alfred never came home. Only 23 days after his brother's death, he was also killed in action. Their father later said: "Within a few short weeks, we lost everything we lived for". Ferdinand and Alfred's remains are buried side by side at the Lorraine American Cemetery in France.
Army Corporal Luther H. Story
Korean War
(July 20, 1931 – September 1, 1950)
Army Corporal Luther H. Story was a Medal of Honor recipient from Buena Vista, Georgia. He was killed in action while serving with Alpha Company, 9th Infantry Regiment, 2nd Infantry Division during the Korean War.
Story was a 19-year-old private first class when he was killed in action on Sept. 1, 1950, near Agnok, Korea.
Pfc. Story distinguished himself by conspicuous gallantry and intrepidity above and beyond the call of duty in action. A savage daylight attack by elements of three enemy divisions penetrated the thinly held lines of the 9th Infantry. Company A beat off several banzai attacks, but was bypassed and in danger of being cut off and surrounded.
Pfc. Story, a weapons squad leader, was heavily engaged in stopping the early attacks and had just moved his squad to a position overlooking the Naktong River when he observed a large group of the enemy crossing the river to attack Company A. Seizing a machine gun from his wounded gunner, he placed deadly fire on the hostile column, killing or wounding an estimated 100 enemy soldiers. Facing certain encirclement, the company commander ordered a withdrawal. During the move Pfc. Story noticed the approach of an enemy truck loaded with troops and towing an ammunition trailer. Alerting his comrades to take cover, he fearlessly stood in the middle of the road, throwing grenades into the truck. After running out of grenades, he crawled to his squad, gathered additional grenades, and again attacked the vehicle.
During the withdrawal, the company was attacked by such superior numbers that it was forced to deploy in a rice field. Pfc. Story was wounded during this action but, disregarding his wounds, rallied the men about him and repelled the attack. Realizing that his wounds would hamper his comrades, he refused to retire to the next position and remained to cover the company's withdrawal. When last seen, he was firing every weapon available and fighting off another hostile assault. Pvt. Story's extraordinary heroism, aggressive leadership and supreme devotion to duty reflect the highest credit upon himself and were in keeping with the esteemed traditions of the military service.
After being missing in action for nearly 73 years, he will be laid to rest at Andersonville National Cemetery in Georgia. After the battle, Pfc. Story's remains could not be located or identified, and he was not recorded as captured. On Jan. 16, 1956, his remains were declared unrecoverable.
Staff Sgt. Dylan Elchin
Afghanistan War
(June 11, 1993-November 27, 2018)

Staff Sgt. Dylan Elchin, 25, a special tactics combat controller with the 26th Special Tactics Squadron, was deployed in support of Operation Freedom's Sentinel.
Elchin deployed to Afghanistan in August and was embedded with a U.S. Army Special Operations Force Operational Detachment-Alpha team. His role was to advise the Ground Force commander, direct close air support aircraft, and deliver destructive ordnance on enemy targets in support of offensive combat operations.
"Dylan had an unusual drive to succeed and contribute to the team. He displayed maturity and stoicism beyond his years, and was always level-headed, no matter the situation," said Lt. Col. Gregory Walsh, 26th STS commander. "Our thoughts and prayers go out to Dylan's family, fiancé, and friends. He will be sorely missed, but never forgotten."
Shortly after graduating Hopewell High School in Pennsylvania, Elchin enlisted in the U.S. Air Force as a special tactics combat controller on Aug. 7, 2012. He immediately entered the two-year combat control training program and upon completion of the pipeline, he was assigned to the 26th STS at Cannon Air Force Base, New Mexico.
"(Dylan) was the guy everyone wanted to be around, in even the worst of times he had a smile on his face and a way to lighten things up," said a special tactics officer and former team leader of Elchin. "He was always doing whatever it took to get the job done."
Elchin was a qualified military static line jumper, free fall jumper, an Air Force qualified combat scuba diver, and a qualified joint terminal attack controller. His awards and decorations include the Bronze Star Medal, Purple Heart, Army Commendation Medal with Valor, Air Force Commendation Medal, Air Force Combat Action Medal, Air Force Good Conduct Medal, National Defense Service Medal, Afghan Campaign Medal, Global War on Terrorism Service Medal, Air Force Longevity Service Award, Air Force Noncommissioned Officer Professional Military Education Graduate Ribbon, Air Force Training Ribbon and NATO Medal. Elchin was also a Distinguished Graduate of Airman Leadership School.
As a special tactics combat controller, Elchin was specially trained and equipped for immediate deployment into combat operations to conduct global access, precision strike, and personnel recovery operations. He was skilled in reconnaissance operations, air traffic control and terminal attack control operations.
The 26th STS is part of the 720th Special Tactics Group, 24th Special Operations Wing, the only special tactics wing in the Air Force.
We give tribute to our military, past and present and remember the fallen:

The American Revolution 1775-1783
The Indian Wars1775-1890
Shay's Rebellion1786-1787
The Whiskey Rebellion 1794
Quasi-War With France 1798-1800
Fries's Rebellion1799
The Barbary Wars1800-1815
The War of 18121812-1815
Mexican-American War 1846-1848
U.S. Slave Rebellions 1800-1865
"Bleeding Kansas"1855-1860
Brown's Raid on Harper's Ferry - 1859
United States Civil War 1861-1865
U.S. Intervention in Hawaiian Revolution -1893
The Spanish-American War - 1898
U.S. Intervention in Samoan Civil War1898-1899
U.S.-Philippine War1899-1902
Boxer Rebellion - 1900
The Moro Wars1901-1913
U.S. Intervention in Panamanian Revolution 1903
The Banana Wars1909-1933
U.S. Occupation of Vera Cruz - 1914
Pershing's Raid Into Mexico - 1916-1917
World War I - 1914-1918
Allied Intervention in Russian Civil War1919-1921World War II - 1941-1945
The Cold War - 1945-1991
The Korean War1950-1953
Vietnam War - 1956-1975
U.S. Intervention in Lebanon - 1958
Dominican Intervention 1965
Iranian Hostage Rescue 1980 (April 25)
U.S. Libya Conflict1981, 1986
U.S. Intervention in Lebanon - 1982-1984
U.S. Invasion of Grenada 1983
"Operation Earnest Will" 1987-1988
U.S. Invasion of Panama 1989
Second Persian Gulf War "Operation Desert Storm" 1991
"No-Fly Zone" War1991-2003
U.S. Intervention in Somalia - 1992-1994
NATO Intervention in Bosnia (Operation Deliberate Force) Summary - 1994-1995
U.S. Occupation of Haiti 1994
U.S. Embassy bombings and strikes on Afghanistan and Sudan (The bin Laden War) - August, 1998
"Desert Fox" Campaign (part of U.S./Iraq Conflict) December, 1998
Kosovo War - 1999
Attack on the USS Cole October 12, 2000
Attack on the World Trade Center and the Pentagon September 11, 2001
Afghanistan War (Operation Enduring Freedom) October 7, 2001-2021
"Operation Iraqi Freedom" March 19, 2003-2011
Memorial Tribute featuring President Reagan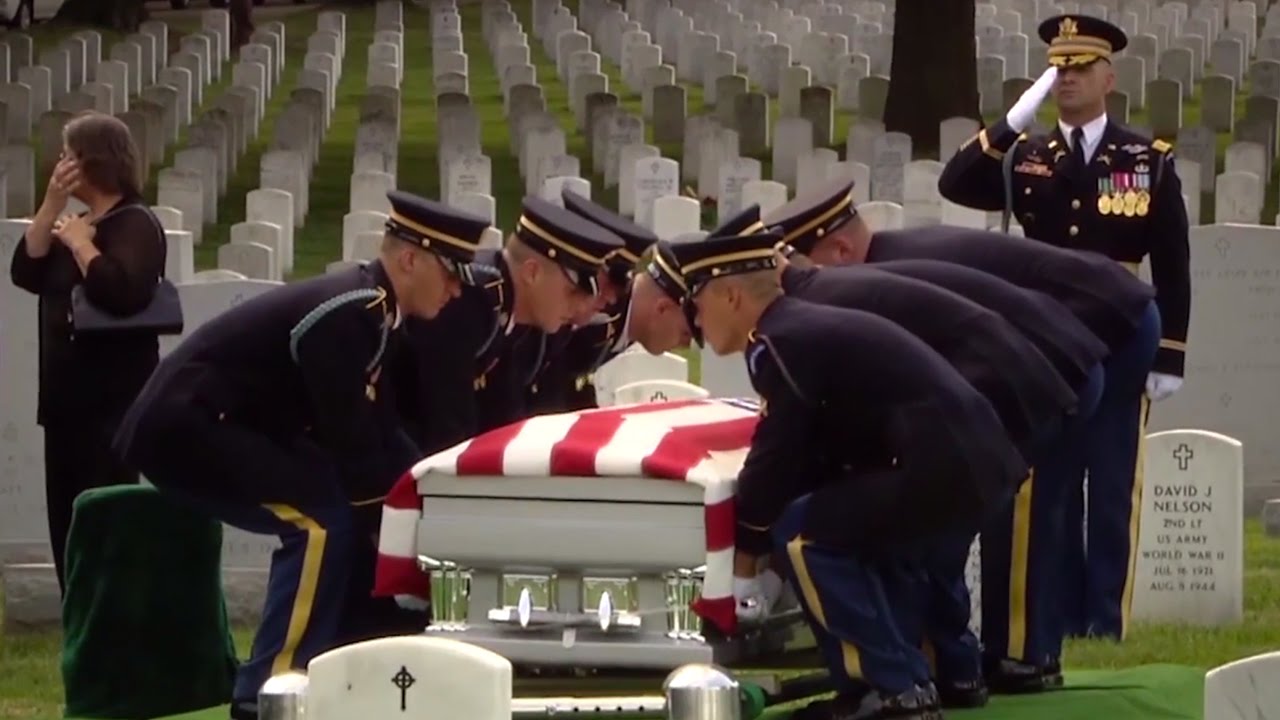 Watch this stirring Memorial Day tribute honoring our fallen heroes. The words spoken by President Reagan in this tribute still ring true today. The images of our heroes shown throughout the video should remind us of the bravery and sacrifice of the many who died in the name of freedom. May we remember and honor them always.