Finding Hope and Comfort In the Midst of Tragedy
A mass shooting at Nashville's Covenant School on Monday left three children and three adults slain. Hallie Scruggs, Evelyn Dieckhaus, and William Kinney were 9 year old children who were killed. Three adults at the school were also murdered: Cynthia Peak, 61, Katherine Koonce, 60, and Mike Hill, 61.
Countless are mourning their tragic murders. Our hearts are heavy as we all grieve as well. Now is the time to come together in prayer for the victims' families and and all impacted by this tragedy. May Jesus' comfort and peace be with all those affected by this tragedy. Please join us and pray for our country as well.
We live in an evil world. But Jesus Christ is far greater. He is the answer. Yes, Jesus is Victor and He will ultimately make all things right. He is our Hope.
Click here
to learn more about knowing Jesus yourself.
Psalm 34: 18 says, "The LORD is close to the brokenhearted and saves those who are crushed in spirit."
This edition of Unite the USA is in memory of the victims killed at the Covenant School and all previous school shootings. We are praying for protection against evil and for Constitutional ways to keep school safe and guarded.
The Lord hears our prayers. He listens to us. God will comfort those who call on His name.
With prayers,
Carrie and Stacie
Talking to Kids about Mass School Shootings
From Focus on the Family
When school shootings occur, our kids are likely to be afraid, mad, and confused. Remember that these are emotions created by God. They don't need to be avoided, ignored, or silenced. However, as parents, we can direct our children towards the hope that God offers.
It's the unthinkable. A school immediately thrust into chaos at the sound of gunfire ringing through the hallways. In a world plagued by gut-wrenching violence, school shootings present those situations parents never want to think about. Much less talk about. However, talking to kids about mass school shootings is integral to helping our kids process grief, evil, and violence at each age and stage of life.
As it is with most reports of mass violence in the news, there's no uniform approach for parents to process these situations with their kids. Talking to your kids about school shootings requires your understanding of what they can handle. As you read, consider your child's age, stage of life, temperament, and general awareness of events like these.
As parents, we want our kids to verbalize their fears and anxieties to us. Moreover, we want them to be able to process their fears. Eventually, we desire for them to discover hope to overcome their fears. Yet, finding hope in a culture where school shootings occur so frequently seems like a futile task.
In conversations with your kids, it's important to remember to prioritize hope and healing, but not at the expense of listening to and processing your child's thoughts and emotions.
As Christians, we know the source of our true hope is in Jesus. More importantly, it's in His sacrifice to take all of the punishment for the injustices and evil of our world. Sin creates chaos, pain, and violence. During conversations with your kids, reinforce ideas about where our hope comes from. If you've never taken the opportunity to discuss Jesus or the gift of salvation with your kids, this might be your invitation to help your kids discover lasting hope.
If you need further guidance and encouragement, Focus on the Family has a staff of licensed, professional counselors who offer a one-time complimentary consultation from a Christian perspective. They can also refer you to counselors in your area for ongoing assistance. Reach a Focus on the Family counselor toll-free at 1-855-771-HELP (4357).
Click here to see the Age and Stage Guide to Talking about School Shootings.
Billy Graham Rapid Response Team chaplains deploy to Nashville, Tennessee, after school shooting
Chaplains with the Billy Graham Rapid Response Team (BG-RRT) are headed to Nashville, Tennessee, after a shooting at a private Christian school. The shooting happened just after 10 a.m. Monday at The Covenant School. Police say a 28-year-old female entered the school through a side door, before she climbed the stairs to the second floor and opened fire. Three children and three adults died and police shot and killed the suspect. A police officer was also injured.
"As a father of four, my heart breaks to hear of another shooting at an elementary school," said Josh Holland, international director of the BG-RRT. "We are sending our crisis-trained chaplains to comfort people, listen and cry with them, pray with them and share God's love with those who have been impacted by this horrific tragedy."
The Billy Graham Rapid Response Team Mobile Ministry Center (MMC) is also en route to provide a safe space for chaplains to comfort and pray with people.
BG-RRT chaplains are now providing emotional and spiritual support in four locations. Besides Nashville, chaplains are ministering to people devastated by tornadoes in Rolling Fork and Amory, Mississippi. In addition, they are also offering hope to families who have been forced to flee their homes in Ukraine.
In Memory of the Covenant School Victims
""Jesus said, "In this world, you will have tribulation. But take heart, I have overcome the world." Sometimes remembering that promise is all that will get us through."
-Dr. Albert Mohler
A Message From Franklin Graham
"We're surrounded by evil in this world—and that's what we saw walk into that Nashville elementary school yesterday—evil. The evil certainly wasn't in the weapon, but it was in the heart and mind of the one who came to kill and destroy.
I want to praise the law enforcement officers and first responders who rushed to The Covenant School at 10:13 Monday morning, not knowing what they would encounter. They didn't hesitate—they ran into the fire, risking their own lives to save lives. Within 15 minutes of the initial shots, the killer was taken down. We applaud them for their bravery, and I thank God for each one of them.
We mourn along with those who have lost their loved ones in this horrible tragedy, but the Bible tells us that we do not grieve as those without hope—because our resurrected Savior, the Lord Jesus Christ, has defeated death, sin, and Satan through the Cross.
"Blessed be the God and Father of our Lord Jesus Christ, who according to His abundant mercy has begotten us again to a living hope through the resurrection of Jesus Christ from the dead, to an inheritance incorruptible and undefiled and that does not fade away, reserved in heaven for you, who are kept by the power of God through faith for salvation ready to be revealed in the last time" (1 Peter 1:3-5)."
-Franklin Graham
Unite the USA's Featured Veteran of the Month: Kyle White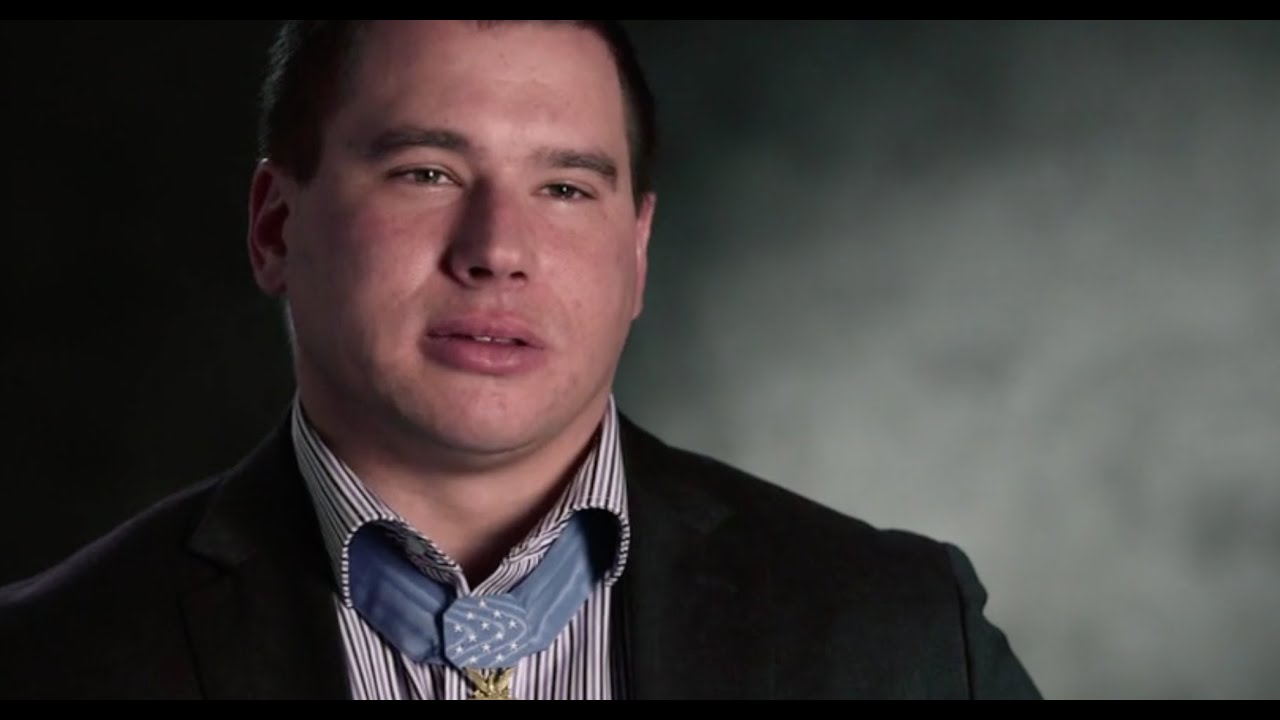 Medal of Honor Recipient Kyle White shares his experiences during the War on Terrorism in Afghanistan as well as the Medal of Honor and the values it represents.