Like those at Asbury, take the Gospel and Great Commission Personally
Amazing reports of God's amazing grace in action continue to encourage us: Suddenly, national attention shifted and surged with interest in the Gospel of Jesus Christ. We've been praying for this. And we will continue to pray for this to continue.
From the Asbury Revival to the release of Jesus Revolution, it excites us to see people responding to the Gospel! It causes us to wonder what God is doing behind the scenes in the United States. At such a time (and all of the time), it is our job to pray and trust Him with all our hearts and know He is in control.
Proverbs 3:5-6 says, "Trust in the LORD with all your heart and lean not on your own understanding; in all your ways acknowledge him, and he will make your paths straight." When Scripture says "lean not on your own understanding," we need to respond accordingly. We must take God's Word to heart and trust Him when our human minds are too small to understand the immensity and intricacies of His plan. Remember, while human emotions fluctuate, it does not indicate a change in God and His perfect eternal plan. Unlike God, we cannot see the overall picture. God never lies. God never changes. God is all knowing and He is never late. Trust in Jesus. (And if you desire to know Jesus for the first time, please
click here
.)
Pastor Doug Corlew recently said in a sermon, "One of the first marks of true conversion is that we obey Jesus Christ –like Paul, who was not disobedient to the heavenly vision. He began preaching the gospel, proclaiming that everyone everywhere should repent and turn to God."
Repentance remains essential for each of us. We cannot emphasize too much the importance of repentance and acceptance of Jesus Christ as Lord and Savior. No matter how our individual lives may differ in details, every believer is called to fulfill the Great Commission and obey our Lord out of love because He first loved us. We are to share about Jesus to the world! And that includes right where we live here in America.
Many frightening headlines and troubling life scenarios affect so many. The world may feel unstable and scary. But choose to pour out your heart to the Lord. And then thank Him that He is the Answer. Yes! God is always faithful and He is our anchor! Our one true hope to change hearts is through Jesus Christ. And, through those changed hearts, beautiful changes can occur in America and beyond.
Today, pray and ask the Lord to lead you and provide opportunities to share about Him with those in your life. It is amazing what God can do. Look up to our Lord Jesus Christ and trust Him instead of feelings. Yes, trust Him and watch Him work! He is doing good things!
Carrie Stoelting and Stacie Stoelting Hudzinski
Sisters and founders of Unite the USA
Founder and host of Turning Point for God and senior pastor of Shadow Mountain Community Church, David Paul Jeremiah, was born February 13, 1941, in Toledo, Ohio. He is one of four children born to James and Ruby Jeremiah. During his childhood, his family moved to Dayton, Ohio, where his father, James T. Jeremiah, served as Pastor of Emmanuel Baptist Church. In 1953, the Jeremiah family moved to Cedarville, Ohio, when his father became the President of Cedarville College—which is now Cedarville University.
Growing up in a pastor's home, David was immersed in ministry from an early age. During his senior year at Cedarville College, he felt God's calling to enter full-time ministry. He received his Bachelor of Arts degree in 1963, and that same year he married his college sweetheart, Donna Thompson. After graduation, they moved to Dallas, Texas, where David attended Dallas Theological Seminary. He received his Master's degree in Theology in 1967. Completing additional graduate work at Grace Seminary, he was granted the Doctor of Divinity degree from Cedarville College in 1981.
In 1969, David and Donna began a church plant in Fort Wayne, Indiana, with seven families in attendance. He served as pastor at Blackhawk Baptist Church for twelve years. During that time the church grew to 1,300 members, Blackhawk Christian School was founded, and The Bible Hour television program was launched.
In 1981, the Jeremiah family, which now included four children, followed God's call and moved to California when Dr. Jeremiah became the senior pastor of Scott Memorial Baptist Church, which is now Shadow Mountain Community Church. Today Shadow Mountain Community Church is one of the largest churches in San Diego county with eight satellite locations including Hispanic and Arabic congregations. The main campus of the church, located in El Cajon, California, is also the home to Southern California Seminary and Christian Unified Schools, a multiple site kindergarten through twelfth-grade Christian school district.
Invitation: Would you like to pray more and with/for others?
Receive our weekly prayer and devotional email by signing up at
www.PrayingPals.org
. (Along with Stacie's devotional, she has a weekly radio program version of it, too.) On Facebook and via e-mail, thousands worldwide have opted to be a part of Praying Pals as we pray weekly for a prayer list as a whole (because God is omniscient). Join us!
Here is the sermon by Zach Meerkreebs on February 8, 2023 that the Lord used to launch the Asbury Revival. It is our prayer that the Holy Spirit will move many hearts to know Jesus Christ as Savior and Lord.
Jesus, The Hope of the World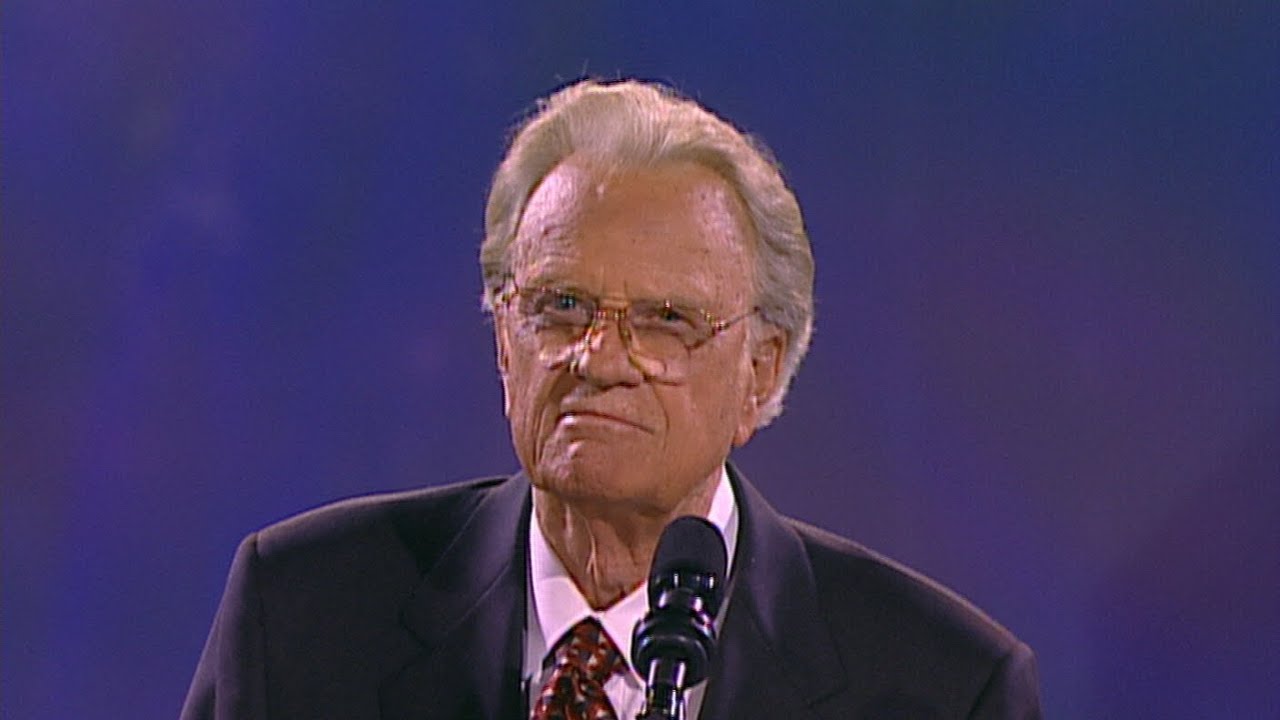 In this 2000 message from Nashville, Billy Graham talks about our need for Jesus and His power to overcome all the world is facing.
The Great Commission
"Then the eleven disciples went to Galilee, to the mountain where Jesus had told them to go. When they saw him, they worshiped him; but some doubted. Then Jesus came to them and said, 'All authority in heaven and on earth has been given to me. Therefore go and make disciples of all nations, baptizing them in the name of the Father and of the Son and of the Holy Spirit, and teaching them to obey everything I have commanded you. And surely I am with you always, to the very end of the age'" (Matthew 28:16-20).
Unite the USA's
Featured Veteran of the Month: George Lang
George Lang, Medal of Honor, Vietnam War
The Great Commission Begins At Your Doorstep
By Dr. David Jeremiah
A silk merchant in China in 200 B.C. would have faced a months-long journey to transport his goods to what is now the Middle East and Europe. Over the centuries, the routes traveled by merchants from the East became known as the Silk Road — one of the earliest attempts at globalizing markets.
Today, a Chinese silk merchant would put his goods on one of many websites where buyers from around the world could shop. What used to take months on the Silk Road now takes only minutes on the "Internet road."
The same is true for spiritual enterprises. With the help of the internet, fulfilling the Great Commission — sharing the Gospel to all the nations of the Earth — is much more feasible.
But, it is important to remember that, in neither case — commerce nor evangelism — has technology eliminated the human element. Behind every piece of merchandise is a person who had an idea, created a product, and brought it to a market. In the same way, behind every digital presentation of the Gospel is an individual Christian; one who lives in a home, a neighborhood and a community.
Let's be clear: Jesus gave His Church a global task. And yet, where did this global task begin? With a small group of individual Christians spreading the Gospel in their homes, neighborhoods and communities. All global enterprises, spiritual or commercial, begin in someone's home.
Think back to the early Church and how the Gospel began to spread in Jerusalem.
In Acts it says that, after Christ's ascension, the Church at that time appeared to have only consisted of around 120 believers (Acts 1:15). They retreated from the Mount of Olives to an "upper room" where the disciples were staying (Acts 1:12-13). So they started in a house, or building of some sort, to sort out their next steps.
They remained there for 10 days and when the Holy Spirit fell on them on Pentecost, they began to evangelize in a way that is called oikos evangelism. Oikos is the Greek word for household, and oikos evangelism refers to the central role of families, or households, in spreading the Gospel through normal lifestyles of sharing, interacting and communicating.
You can think of it as "gossiping the Gospel," where "gossiping" is used to mean sharing good news to others, rather than the traditional, negative sense of the word.
Even today, oikos evangelism is still the most likely, most convenient, and most natural way to spread the Gospel. It takes advantage of existing relationships and streams of communication, into which the elements of the Gospel can be dropped and then spread.
When the jailer in Philippi heard the Gospel from Paul and Silas, he and all his household were baptized as new believers (Acts 16:31-33).
Once we grasp the idea that our global mission begins with our home and family, it's just a short step out the front door to think about our neighborhood and community. We might not be able to travel halfway around the world to impact another nation for Christ, but we can certainly impact our own community.
Yes, the Great Commission is a global task. But it begins at home in our own household, our neighborhood, and our community. In other words, lifestyle evangelism — a lifestyle of revealing Christ in us — can become a beacon of hope for those in our corner of the large world.