How 'Jane Roe' Became a Pro-Life Warrior
By Stacie Stoelting Hudzinski and Carrie Stoelting

Here's a 1 minute video of Norma McCorvey ("Jane Roe") sharing about her conversion to God and her work for the flight for life.

We saw the sorrow and depth of passion in the eyes of Norma McCorvey, also known as "Roe" (of Roe v. Wade). She deeply regretted her role in legalizing abortion. You see, we were blessed to visit and pray with Norma when we sang at an event at which she spoke. She was a special lady who did everything she could to right the wrong of Roe v. Wade.
Like Norma, we must all set out to right this horrific wrong, which devastates all family members of murdered babies. We're far from alone.
While representing millions of Americans, over 500,000 people will gather in Washington, D.C., for the
National March for Life
on January 24, 2020. We've had the privilege of attending the National March for Life and it is a powerful experience. People peacefully yet passionately march in support for unborn babies and their families.
The National March for Life visually reminds the world that multitudes of people believe in the value of every unborn life and that abortion must be stopped. (If you can't be at the National March for
As more and more young people discover the horrors of abortion, the topic of how it became legal often arises.
Roe v. Wade was the U.S. Supreme Court case that legalized abortion in 1973. It occurred 47 years ago and enabled over
61,628,584
babies to be killed under the lie that it was pro-women. No exaggeration: abortion is a genocide within our own country which also harms women in countless ways.
How Abortion Became Legal
The story begins with
Norma McCorvey
, the "Jane Roe" of Roe v. Wade. Norma's mother was a violent alcoholic and her father abandoned her family. She was eventually declared a ward of the state and sent to various state-run institutions. Tragically, Norma was sexually assaulted multiple times by her mother's cousin. It was horrific. Norma dropped out of school and, by the age of 16, she married a man who proved to be physically abusive. The couple ultimately divorced. Later, Norma also battled alcohol and drug use.
By
1969
, Norma was pregnant, homeless, and alone in Dallas, Texas. She was desperate. Norma wanted an abortion, but she did not have the money to travel to one of the few states that offered abortions. She was vulnerable when two individuals with misguided agendas took advantage of her.
Two recent law school graduates desired a case they could use to overturn the anti-abortion laws in Texas. These young lawyers recruited Norma; they treated her to pizza and beer and made plans. During the meeting, they chose the legal pseudonym "
Jane Roe
" for Norma McCorvey.
President Trump Will Attend the National March for Life.
He will be the 1st U.S. President to attend in person.
Pray for him as he continues to defend life.
This Month's Bible Verse
"I praise you, for I am fearfully and wonderfully made. Wonderful are your works; my soul knows it very well." Psalm 139:14
Featured Quote
"I believe that all innocent life is precious and sacred, and as governor, I pledged to do everything in my power to protect it. That is what I am doing today. I understand that not everyone will agree with this decision. But if death is determined when a heart stops beating, then doesn't a beating heart indicate life? For me, it is immoral to stop an innocent beating heart. For me, it is sickening to sell fetal body parts. For me, my faith leads me to protect every Iowan, no matter how small.


-Governor Kim Reynolds (Iowa)
May 4, 2018 after signing the Heartbeat Bill

Action Points to Save Babies from Abortion
1. If you are pregnant and need help, please call
CareNet
at 1-800-395-HELP. You can be connected with pregnancy center in your area where you can receive support. Remember... God loves you and your baby too!
2. Learn how mother and baby can get in touch with pro-life Women's Centers to learn about their options and get the support they need to make a decision in favor of life! Call: 1-800-848-LOVE.
3. Guilt? Anger? Depression? The resources here will help those of you suffering from post-abortion stress syndrome (PASS ) to find hope and healing. Call: 1-800-5-WE-CARE.
4. Keith and Melody Green's ministry (Last Days Ministries) has an excellent pro-life section on the web site. Please
click here
to learn about abortion and what you can do.
5. Talk to your kids and grandkids about the sanctity of life. Public schools, colleges, and universities are constantly teaching that abortion is OK. The kids in your life need your support to keep them focused on the value of life and the reasons why abortion is wrong.
6 . Support ministries that aid teenage mothers. Examples include
Bethany Christian Services
,
Birthright International
,
CareNet
,
Christian Life Resources
, and
Life Dynamics
. Donate time, money to Christian ministries, and help dissuade potential mothers from having abortions.
7. Contact your Congressmen and state legislators and urge them support anti-abortion legislation.
Click here
to find your state legislators.
Click here
to find contact information for your Congressmen.
8. Write letters to the editor. Make your voice heard about your pro-life position. Explain why abortion is wrong.
9. Vote for pro-life candidates. Research and support proven anti-abortion candidates. Help elect pro-life men and women to office.
10. Pray for our politicians and that Roe v. Wade will be repealed. Pray for the mothers whose hearts were broken by abortion. Pray for families whose tables are not as full as a result of abortion. Prayer is powerful!
12. Remember that innocent, unborn children are depending on you to give them a voice. Cry out for the babies that never cry!
Protect All Life
Order Now
Unite the USA: Discover the ABCs of Patriotism is a new book by Stacie Ruth and Carrie Beth Stoelting. It's a book that empowers patriots to make a big difference in the land we love. With 100+ ways to make a positive difference in America, Unite the USA is a must-have tool for patriots. Unite the USA will inspire and educate Americans to defend faith and freedom. (Important Note: All proceeds go to fund the mission of UnitetheUSA.org.) ShopOrder it here today!



In God We Still Trust
an inspiring album dedicated to God and veterans
by Stacie and Carrie Stoelting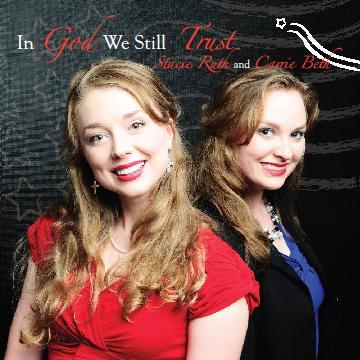 Per request from veterans who love patriotic and inspiring music sung by Stacie and Carrie,
In God We Still Trust
was recorded. From the National Anthem to "God Bless America" you will be inspired and uplifted about our God-given freedoms. All proceeds go to Unite the USA. Help promote faith and freedom in America. Your support is important and appreciated.
Buy or download a copy today.
God bless you as you celebrate the red, white, and blue!
In God We Still Trust Video
Our country needs to turn to Jesus. Listen to "In God We Still Trust" for inspiration to keep "fighting the good fight". For hope and encouragement, listen to Stacie Ruth and Carrie Beth sing "In God We Still Trust".

Share and Sign Up
Be sure to share this edition with your friends. Sign up for Unite the USA's free monthy e-mail here!

Booking Info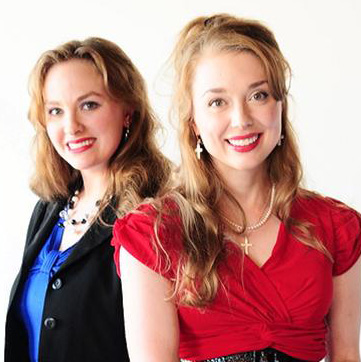 Celebrate the true spirit of America with Carrie Beth and Stacie Ruth. Book Stacie and Carrie for concert or conference! E-mail
info@unitetheusa.org
for more information.